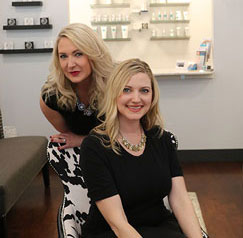 We believe that educating our patients is a vital part of this process.
Each and every patient will be treated with a customized plan based on their individual concerns.
At Elite Laser and Skin Care Center our highly trained staff can help you decelerate the visible signs of aging, correct problematic skin and create a more rejuvenated you.

Using the latest technologies our Delaware based Med Spa can safely and effectively help you look your best with a wide variety of services including but are not limited to:
COVID Protocols: Your health and wellness are of the utmost importance. We continue to follow all CDC guidelines including additional office sanitation.  We are allowing 30 minutes between patients to sterilize treatment rooms.
Please do not arrive early for your appointment and do not bring any children or guests.  We require anyone entering the building to wear a face covering.  We will check your temperature when you arrive.  If you are feeling ill, please call and reschedule your appointment.
Thanks in advance for your cooperation.
We are so happy to be back!
Consultations and assessments are recommended and are always complimentary.